The perfect way to mix up your Move!
360 is the workhorse session.
We want to build the health of the community, making 360 (a.k.a. Studio Pilates or Clinical Pilates) the ideal place to get moving. Especially if you're injured or wish you could do more than you do now.
Plenty of movement.
Enjoy pushing and pulling, sitting and standing, twisting and bending. Just don't expect any standing still unless you're balancing on something. (Ideally, a very wobbly something!)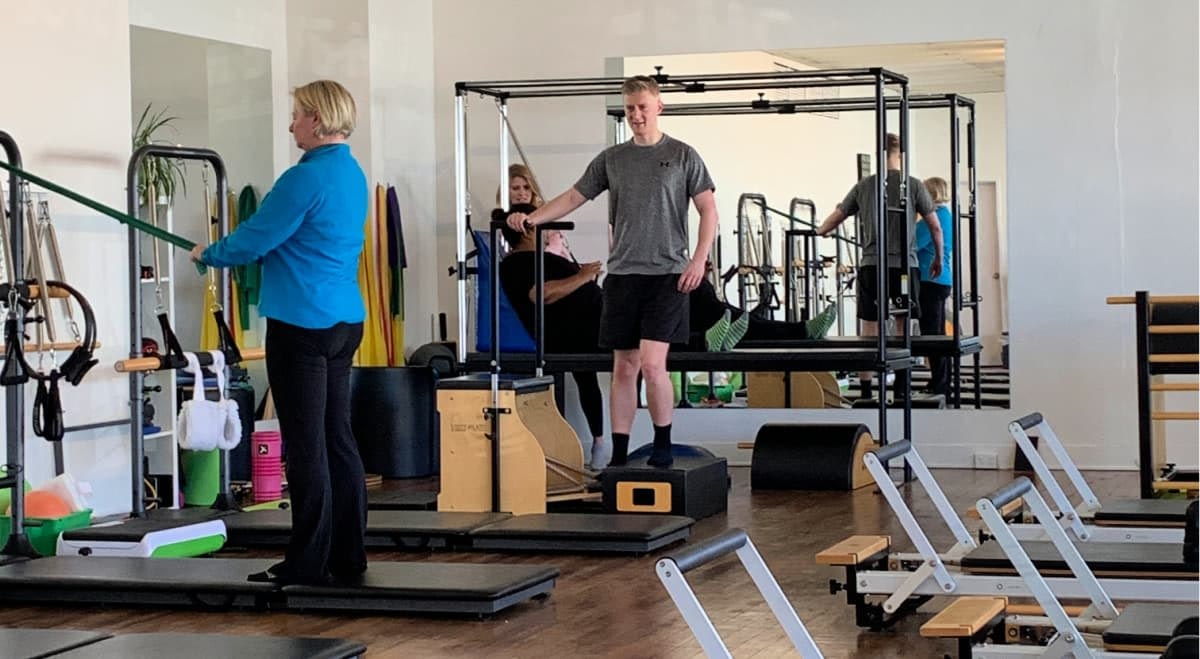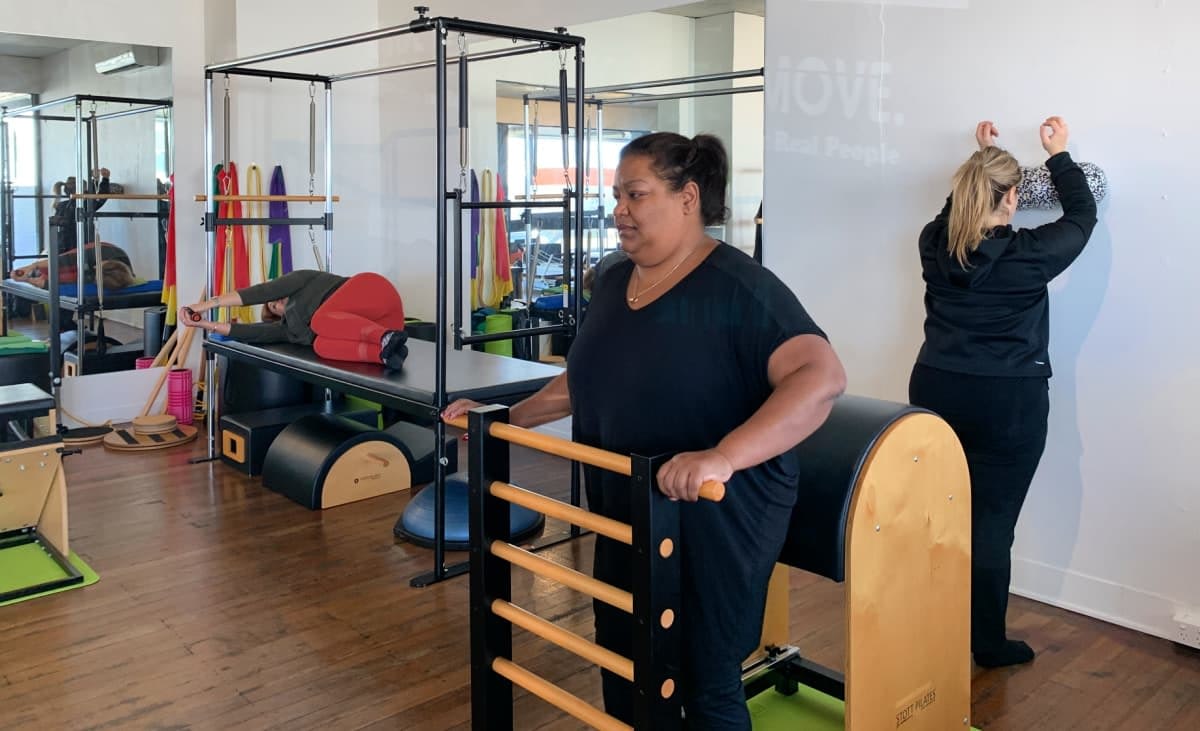 Lots of room to play.
Topped at 3, it's also a great intro to some very odd toys and our amazing coaches. You may creatively flow from the Pilates Barrel to the Reformer to the Pilates Chair, and then there's that thigh-squeezing Magic Circle (hmm, thigh-squeezing magic-circle). And maybe a jiggle or two on the Hypervibe…
Or not.
Our guarantee.
You'll never Move the same twice. Move smarter and safer while targeting your annoying areas at a gentle pace.
360 is where you gain the basic skills that make Pilates work for you.
Please note: Move Move's vision aims to include everyone. And while this session can cater for niggles and rehab, those with major injuries should consider private sessions like SOLO. 
Find a 360 Studio Pilates Class