Get Started at Move Move Pilates
Have you done Pilates before? Or are you a complete beginner? Perhaps you're recovering from an injury. Or have an ongoing issue. Whatever level you're at you'll start with a Consult session.
Starter Program
The best way to get started! Includes your Consult session & first 8 classes for just $240
Wondering what all this Pilates business is? Or what we offer at Move Move? Get your answers.
If you're ready to start Pilates with us, choose and book a session online below or contact us to arrange a time.
Once you've booked your session, you'll receive an email confirmation. Get ready for your session by filling out our New Client Info Form.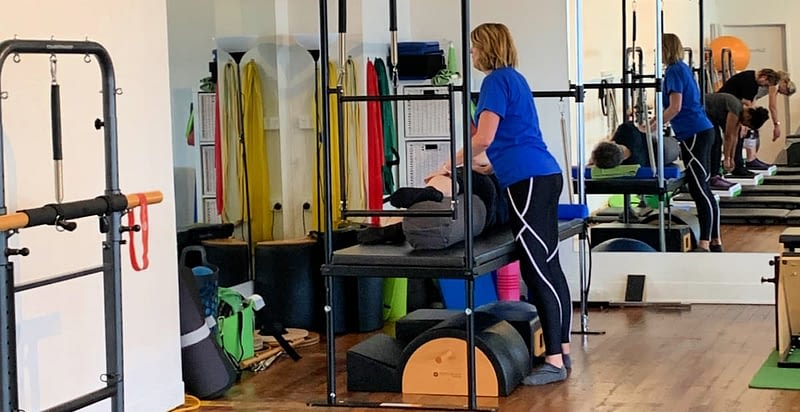 5 Great Reasons to Start Pilates Today!
Increased Energy.
The more you move, the more oomph you'll have. Pilates gets your blood and breath flowing and sparks all your muscles. And after practice, you'll feel an endorphin rush!
Brain-Bod Awareness.
During Pilates, you move with complete attention and intention. You centre your mind and focus on your breath, spine, and core. 
Prevent Injury.
A strong, balanced body is more bulletproof. And Pilates naturally brings balance. It strengthens weak links and increases flexibility. Plus, the increased awareness helps you from bumping into stuff.
Relieve Stress.
We store anxiety and stress in our bodies, which turns into slouching, clenched jaws, tight hips, muscle spasms, and high blood pressure. Pilates relaxes you and gives you control over your emotional baggage.
Me Time.
Pilates is also an invigorating escape from the ho-hum routine of life. During your practice, you give yourself an important dose of "me time" to put aside all of your cares and worries.