Mat Pilates with a Twist!
Poles, springs, bars, oh my!
Our very popular signature Tower Pilates classes deliver a smorgasbord of Move. Here's that opportunity to perfect that trapeze act you've always dreamt of (but from the comfort of a mat). An awesome way for you to gain your Pilates legs so it's harder to fall.
Free movement in 3D.
Still, we may throw in some toys now and then to keep you guessing.
But seriously, have you been:
Pounding the fantastic footpaths of Melbourne til your feet hurt?
Running yourself ragged after your amazing kids (or grandkids)?
Bingeing on the latest Netflix series?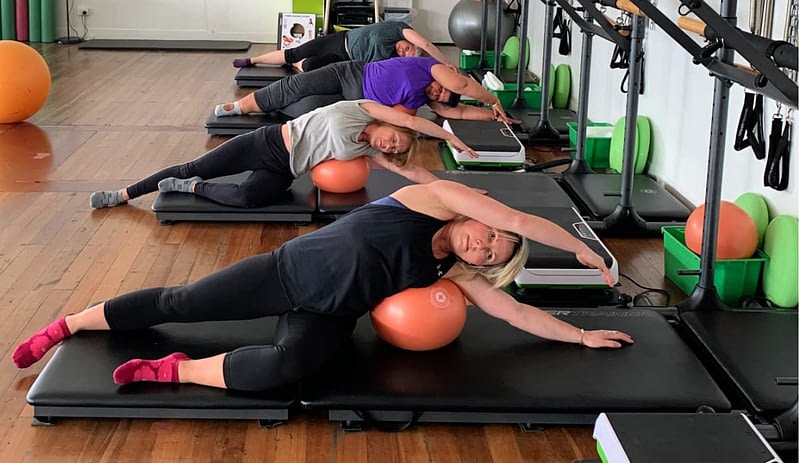 Stretch heaven.
When was your last stretch? I mean, a really good one. Stretching on a Tower is second-to-none. Moves on it can open your hips and unwind your back. After a while, you'll be amazed how quick you're getting from point A to point B.
Vibe-tastic.
Introduce yourself to the Hypervibe. A state-of-the-art unit that will shake up your day (in a good way!). We take all the moves you love from Pilates and do them on a vibrating platform.
It'll challenge your balance, core and muscles. Without straining or stressing your joints.
Plus you get to be like an astronaut (super cool!), they use this technology when they come back from space to rebuild their muscle and bone density.
Hypervibe is great for your:
Hypervibe can help reduce your:
Find a Tower Pilates Class