How Sandra Found Just What She Needed
"I enjoyed Yoga but I needed a little more, but I didn't know what it was I was looking for at the time…"
Meet Sandra 36, from Cheltenham.
How did you find Move Move?
I literally saw the studio driving past one day and simply decided to give it a go. I dropped in and booked an initial assessment.
What were your first impressions?
My initial assessment was with Sophie. She was wonderful – kind, knowledgeable and very welcoming, in fact all the coaches are. It was easy to come back to the studio.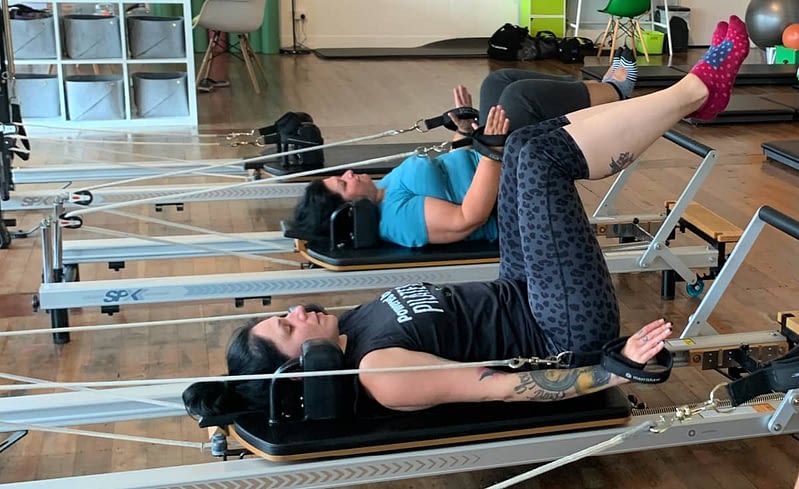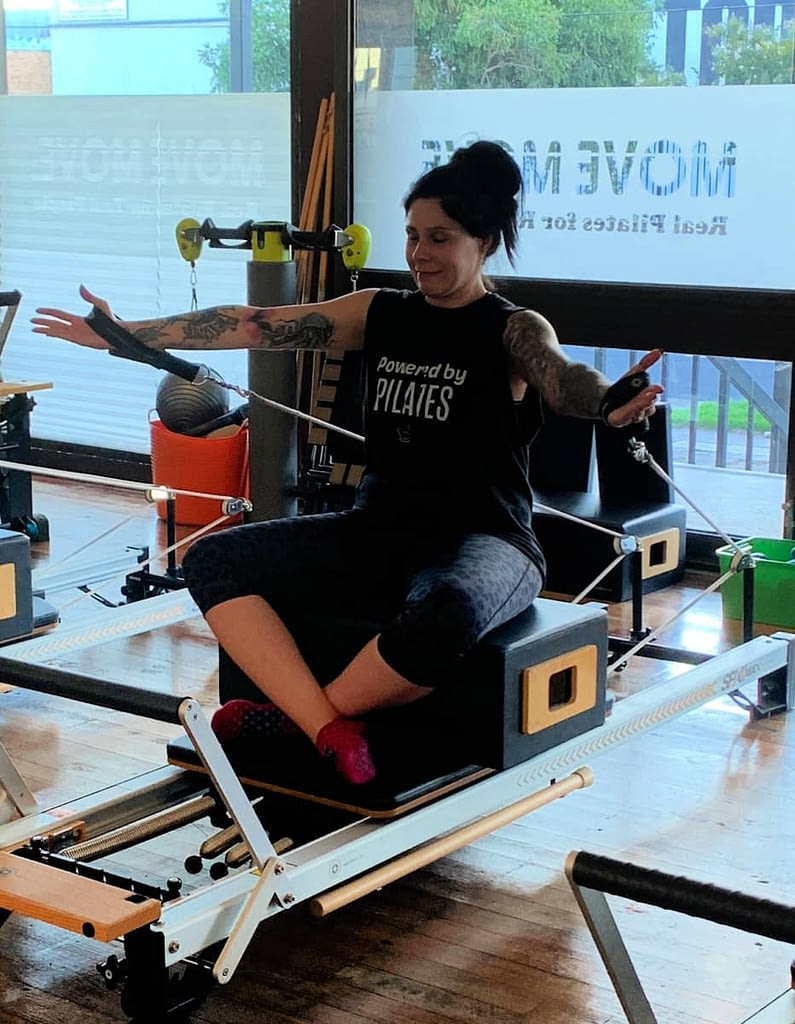 Why did you stick with Move Move?
I have a badass scoliosis in my spine and needed to strengthen the muscles in my back, Yoga had been great for stretching but really didn't take into account the imbalances in my body and the referred pain I experience pretty much every day. The experience I had early on immediately addressed the imbalances in my body, it wasn't one size fits all.
How has Pilates changed your life?
I'm stronger, I feel more energetic and I'm more eager to try new things. Best of all, I have far less pain and I sleep a whole lot better.
What do you love about Move Move?
I'm happy to attend any class with any of the coaches, they all have ample experience and expertise that they're willing to share. Each coach adds their own special touch and approach to the class. What I love is that they all put your safety and health first. Whether you have an injury, condition or a preference, they will always put that first and foremost, and seem to have a never ending armoury of variations to exercises. I never feel like I'm missing out on anything. I have to add they are all super motivating and best of all, fun!
I can't recommend enough, come join!