Whilst March seems like a lifetime ago, we're super excited to be planning our reopening for 22nd June! Over these three months, life has changed, probably forever in some ways, but this doesn't mean we have to stop moving. Walking, riding, home workouts, online workouts, stretching, we've got to keep moving. We promise you; your body will thank you for it!
We've continued to help keep our friends, family and of course you moving by sharing some mini classes on YouTube so you can move in your own time. Checkout our video playlist if you need to mobilise that spine or work those abs!
Read on to discover your Move Move coaches' favourite Pilates moves & what's kept us busy over the past three months.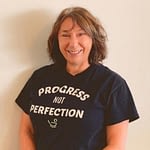 How I've Kept Busy:
Pilates (of course!)
Watching Peaky Blinders on Netflix
Finding new recipes online
Practising my Italian
Reading, most recently Grown Ups by Marian Keyes
Annalisa always says she feels cheated when there is no feet in straps during a Pilates session.
Fantastic for hip mobility, lengthening and strengthening those hamstrings, strengthening the abductors and adductors (inside and outside of the top of the thigh), and giving the whole body the opportunity to create space top to bottom.
Yup! This is one of those exercises that leaves you feeling 6ft tall!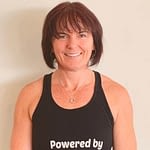 How I've Kept Busy:
Moving – I'm lucky enough to have a home Pilates studio
Getting a good night's sleep every night
Searching online for recipes to create old favourites in a healthier way
Browsing my favourite activewear websites
Enjoying the hilarity of Schitt's Creek on Netflix
We all know Sharon loves a strong exercise! She loves to work the upper body, especially anything that involves plank position! It is the ultimate test in shoulder stability and strength, arm strength, abdominal strength and even glute strength.
The great news is we don't always have to be in a full plank to reap the benefits, 4 point kneeling is a great starting point to build upper body strength. She's put together a little sequence featuring the 4 point kneeling position and the full plank to get that upper body stable and strong.
How I've Kept Busy:
Working – I've continued teaching for Holmesglen online
Walking & Pilates to keep moving
Keeping the kids occupied
Like Sharon, I've been laughing at Schitt's Creek
Getting lost in internet rabbit holes
Dale loves a spine curl and there are very good reasons why!
The Pilates spine curl uses a very specific technique to lift the lower body up. The curl starts by drawing up through the pelvic floor and abdominal muscles, the spine muscles have an opportunity to soften and relax allowing the spine to become a little more flexible.
The move begins with the tailbone curling away from the floor, then the lower back slowly lifts away, then the mid back vertebrae, by vertebrae, all the way up to the shoulder blades. Glute activity and strength are an absolute must for this exercise to work effectively. All the while we are getting flexibility through the spine and stability through the glutes and hips.
A staple in the Pilates diet but not for the faint-hearted!
How I've Kept Busy:
Pilates & Hypervibe at home
Learning how to edit videos
Working on behind-the-scenes stuff I never had time for before
Trying new computer games that have been on my wish list for ages
Reading, I just finished book 5 in the Alice Worth series by Lisa Edmonds
Lou loves a chest opener.
A great move to gain rotational mobility through the ribs and spine, it opens out the front of the chest (the pecs) and gives it a nice stretch, and it strengthens your oblique abdominal muscles.
A real mix of mobility, stretching and strength work all packaged very neatly into one move.
Keep up your Pilates practice with our online Pilates At Home sessions – join a class or take a private session with your favourite Move Move instructor, or get a program to follow yourself.
Not sure which option is right for you? Just Ask, we'll help.