Here we are, 3 weeks into lockdown again. We don't know about you but it seems that the second time around is a little harder to deal with. So, if you are feeling a little bit 'meh', we've got you, because that's how we are feeling too! We're all finding our own way towards keeping productive and positive during this second lockdown.
Masks will be here to stay we suspect; we hope you've invested in some funky locally made types. May as well have a little fun with them!!! Lou's been busy making her own from old t-shirts (lucky she hadn't taken them to the op shop after clearing out her wardrobe months ago!).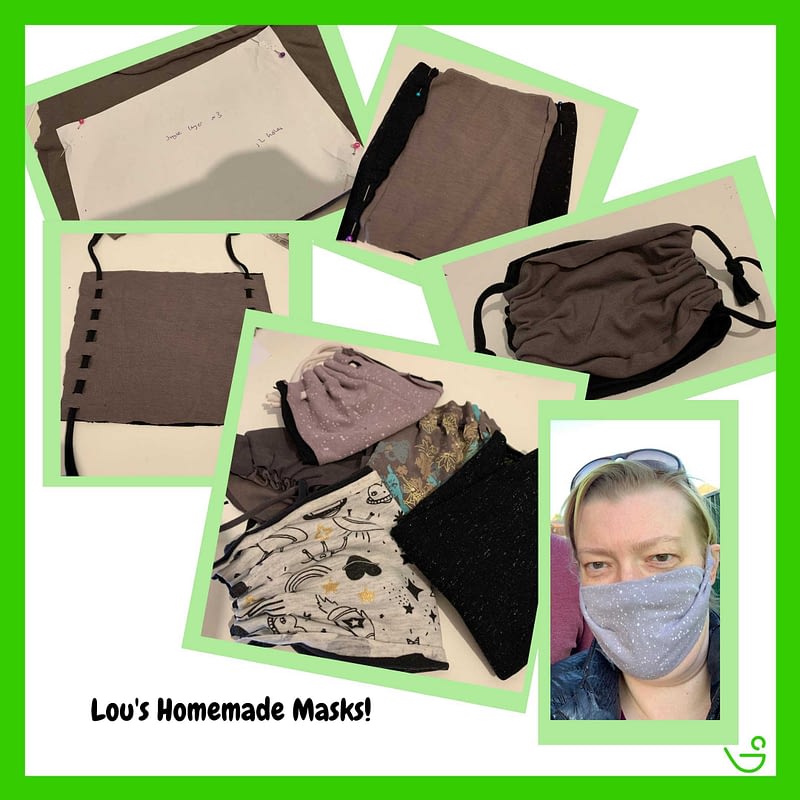 During the short time we were reopen, we were so happy to see you all! It was nice to get everyone moving again. Although, we did notice lots of tight mid-upper backs, shoulders and necks. Perhaps from spending a little more time on the couch, doing crafts, watching Netflix, surfing the net or even taking your dog for many more walks and having your shoulders have been pulled out of the sockets!
For some of us, it's constantly bending over cleaning the kitchen up when the kids are home all day!!! Whether any of these situations apply or you just need some time away from those in the household that just aren't meant to be there every day, Sharon's got just the thing for you.
After taking the time to brush her COVID-19 hair (don't worry, she still remembers to wash it!) she's put together a little series on opening out those shoulders and releasing the neck a little. We're hoping you can walk back into the studio with mobile shoulders this time around! This sequence can be done with or without a theraband, the same movements apply! Enjoy!
Keep up your Pilates practice with our online Pilates At Home sessions – join a class or take a private session with your favourite Move Move instructor, or get a program to follow yourself.
Not sure which option is right for you? Just Ask, we'll help.